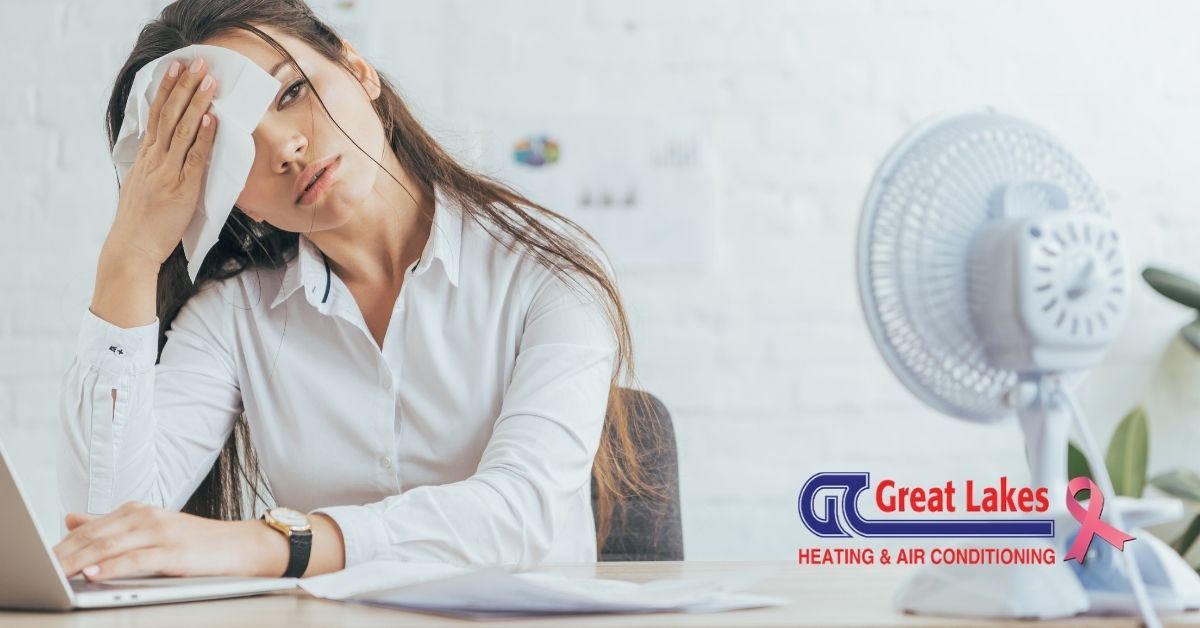 As the temperatures outside increase, most of us will be relying on our AC systems to keep us comfortable during the year's warmest months. Everyone looks forward to summer because of all of the fun outdoor activities, beach trips, family vacations, and cookouts, but having a broken AC during the hottest months of the year can be dreadful.
Due to the pandemic, multiple areas of HVAC have been affected by the price increase of raw materials, meaning now is the best time to consider buying a new HVAC system if your home is in need of one. At Great Lakes Heating & Air Conditioning, we're proud to offer you a free quote for a new HVAC system because we understand how important a properly functioning AC system is in the summer.
Keep reading for more tips on how you can stay cool and comfortable all summer!
Close Your Curtains
We all love some good natural lighting, but in the summer, the sun shining through your windows only brings extra heat into your home. Even if your AC is on full blast, you might feel like it's just not doing the trick, and it could be because of the sunlight beaming through your windows during the hottest time of the day. Try closing your curtains, blinds, and shades during the sunniest parts of the day to keep any unnecessary heat out of your room.
Open the Doors in Your House
If you use a central air conditioning system, open the interior doors of your house to control the airflow from room to room. If you keep your doors shut, the AC system will have to work harder to cool the rest of your house. Try saving energy (and money on your next utility bill) by keeping these doors open and allowing the air to circulate evenly.
Pro tip: If you use a window AC unit, close the door of the room the unit is located in as window units are meant to cool that specific room, not the entire house.
Utilize Your Appliances at Night
Appliances like your washer, dryer, stove, and oven all produce heat. On laundry day, try avoiding this chore in the middle of the day when it's the warmest temperature outside. Instead, try washing your clothes first thing in the morning and hanging them to dry or doing your laundry after the sun goes down.
The same goes for your cooking appliances. We all know how hot a kitchen can get on a summer day, especially if you're using the oven and stove at the same time. Try cooking later in the day when it's a bit cooler outside or even taking the party outside to the grill. It's always a good idea to treat yourself to some takeout, too!
Turn On Your Fans
Turning your fans on in addition to having your AC on will help with circulating the air from room to room in your house. Whether you have ceiling fans, floor fans, or box fans, they all assist with blowing hot air out of the room and can help with the cooling effect we all want during a hot summer day.
Cotton Bed Sheets
There's nothing worse than a hot summer night where you're tossing and turning in bed because you can't seem to get comfortable. During summer, try switching out your sheets to cotton for the new season. Flannel sheets are comfy and cozy during the winter because they are a thicker material, but they should be avoided in the summer. Cotton sheets in a lighter color are your best bet during the warmer months.
Replace Your AC System
As we mentioned earlier, now is the best time to consider buying a new AC system if you're in need of one. Some common signs of needing a new AC system are:
Your system is more than 10 years old
Constant repairs
Strange noises and smells
Your home still feels humid while the AC is on
South Bend AC Services
If you're in need of AC repairs, replacement, or installation services, Great Lakes Heating & Air Conditioning has your back! Call us today at (574) 498-7556 for fast and reliable service.