Air Duct Cleaning in South Bend
Quality Heating & Air Duct Cleaning in the Michiana Area
Many people do not realize just how filthy air ducts can become in a short amount of time.
As your duct-work transports air from your heater and air conditioning units, it inevitably collects:
Dust
Dander
Hair
Grime
Chemical particles
And many other pollutants
In these dark and often moist spaces, the humidity creates a perfect breeding ground for mold spores and bacteria, which end up blown into your home when your HVAC system runs. The solution is to have your air ducts periodically cleaned to keep those contaminants at bay.
Great Lakes Heating & Air Conditioning offers professional air duct cleaning services in South Bend. If you can't remember the last time you had your HVAC ducts cleaned, now is the time to give us a call.
---
Contact us now at (574) 498-7556 and discover all the benefits that occur once you have your ducts cleaned.
---
What Are the Benefits of Thorough Air Duct Cleaning?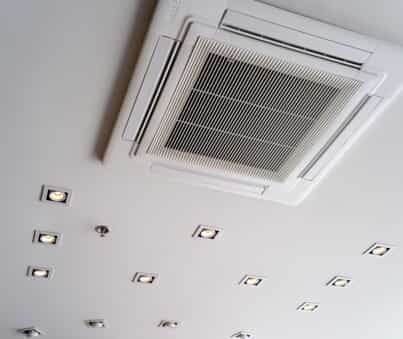 Air duct cleaning may provide the following advantages:
Allergy relief. Having fewer allergens circulating through your air may reduce your symptoms and use of allergy medications.
Improved energy efficiency. Dirty air ducts and filters can cause your HVAC system to work harder and consume more energy than it should, costing you more money.
Longer lifespans for your heating and air conditioning equipment. Since they won't have to work as hard to compensate for dirty ducts, your HVAC equipment will experience less wear and tear and last longer.
Cleaner home. Clean air ducts mean less dust and dirt blowing through the air and gathering on your furniture and carpets.
Better overall health. The average person breathes in three heaping tablespoons of dirt into their body when ducts are dirty, so duct cleaning is a proactive way to improve the quality of the air you breathe.
Signs You Have Dirty Air Ducts
Is the air in your home feeling stuffy and musty? Are you constantly dusting and cleaning, but still finding an excessive amount of dust on surfaces? If so, it could be a sign that your air ducts are dirty and need cleaning.
Here are the most common signs it's time to get your air ducts cleaned:
Increased Dust Build Up
One of the most common signs of dirty air ducts is increased dust buildup in your home. If you find yourself constantly dusting and cleaning, but the dust keeps coming back, it could be due to dirty air ducts.
When dust accumulates in the air ducts, it gets circulated through the HVAC system and distributed into your home, leading to dusty surfaces and poor indoor air quality. Our air duct cleaning service thoroughly removes dust and debris from your air ducts, helping to reduce dust buildup in your home and improve indoor air quality.
Moldy Odor
Another sign of dirty air ducts is moldy odors. If you notice a musty smell coming from your vents, it could be due to mold growth in your air ducts. Mold thrives in dark and damp environments, and dirty air ducts can provide the perfect breeding ground for mold growth.
Reduced Airflow
Reduced airflow is another indicator of dirty air ducts. If you notice weak airflow from your vents or rooms that are not getting adequately heated or cooled, it could be due to air ducts clogged with dust, debris, or even pests.
Our air duct cleaning service can remove these blockages and restore proper airflow, helping your HVAC system to function efficiently and ensuring that every room in your home is comfortable.
High Energy Bills
Dirty air ducts can lead to higher energy bills. When air ducts are clogged with dust and debris, it can restrict the flow of air, causing your HVAC system to work harder to maintain the desired temperature, which can result in increased energy consumption and higher bills.
Our air duct cleaning service can help improve the efficiency of your HVAC system by removing the buildup of dust and debris, allowing air to flow freely, and reducing energy consumption, ultimately saving you money on your energy bills.
If you notice any of these signs of dirty air ducts, it's time to call in our experienced team at Great Lakes Heating And Air Conditioning. Our professional air duct cleaning service in South Bend can address these issues by using specialized equipment and techniques to thoroughly clean and disinfect your air ducts, restoring clean and efficient airflow, and improving your home's indoor air quality.
Solutions for Keeping Your Air Pure
Not only does our team work to make your air ducts perfectly clean, but we provide superior solutions to keep them that way. With our UVL (Non O-Zone producing Ultra Violet Light) "Whole House" humidifiers, you can control the balance of humidity in your home.
Having balanced moisture – neither too dry nor too damp – will keep mold and microbes from collecting in your ducts. We can also install more efficient filters or even entire HVAC units that process and purify the air more thoroughly.
A standard throw-away furnace filter removes only about 5-7% of the dust and dirt that passes through it. This means that 93-95% of the filth, including dust mites and other microbes, circulates into the air that you breathe or settles right back in your ductwork.
Offering Aeroseal® Duct Sealing
Our team is proud to offer Aeroseal® Duct Sealing alongside our duct cleaning and maintenance services. This service is a fast, effective, and cost-friendly solution to sealing leaks in your duct-work which may be impacting your indoor air quality and energy efficiency. The non-toxic formula thoroughly seals any holes that may be in the vents and air ducts in as little as a few hours.
State-of-the-Art Air Duct Cleaning
If you are looking to breathe cleaner air, trust Great Lakes Heating & Air Conditioning to provide excellent indoor air quality solutions. Our professional duct cleaning care will help to reduce your overall heating and air conditioning maintenance fees by helping your unit run more efficiently. Learn more about the benefits you can have with a cleaner environment by contacting us today, and we'll even offer a free IAQ DVD with helpful tips.
*Please note that we are unable to provide duct cleaning for flexible ductwork. Our team uses the massive engine of a diesel truck to power our machines, and it will completely rip apart the lighter, more delicate material that flexible ductwork is made of.
---
Call us today at (574) 498-7556 or contact us online so you can breathe easily again with our reliable duct cleaning in South Bend.
---
We're a Part of Your Community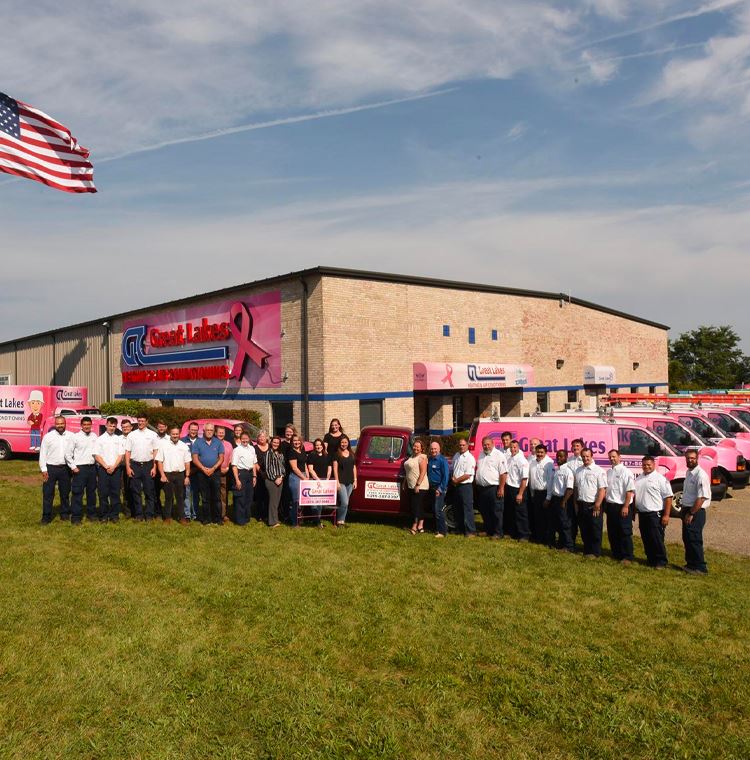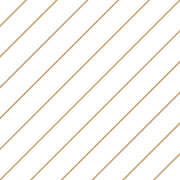 Serving Michiana With Traditional Values
Honesty & Honor Code Ensures Safe & Worry-Free Environment

Free Estimates, Upfront Pricing & Deals

24/7 Emergency Availability for Your Convenience

Factory-Trained NATE Certified Techs

Family Owned and Locally Operated Since 1957
Tips From Our Expert Team
How much is a new furnace or Air Conditioner?

Every home is different and our systems are custom designed to match your home. Sounds expensive, right? Well with our years of experience and efficiency combined with our massive buying power we are able to provide you with a true custom system at a cookie cutter price. Is a new system cheap? Not when compared to say a blanket to keep warm but for what we provide we believe we are not only the best but also the cheapest in town! You will find our customers agree. 

Check out our reviews here.

What sets you apart and why should we choose you over a "comparable" competitor?

While there are many reasons you should choose Great Lakes, we believe the best way to sum that up is with an honest challenge- Call our office and see if you can get the home phone number for our owner. Then call our competitors and do the same. You will find our entire team from the owner down are here to serve you and are dedicated to ensure your happiness!

We are having trouble getting cool air upstairs in our two story home, what can I do to make the upstairs more comfortable?

A comfortable main floor and a warm second floor is a common complaint with central air conditioning systems. This temperature variation is caused by the fact that cool air is heavy. Heavy air requires more effort to move, especially upwards. Your furnace fan has to work much harder to get the air up two stories. Additionally, cool air, unlike warm air, tends to fall, so that once you actually manage to get the air upstairs, it will naturally fall back to the first floor. Don't despair, there are some things that you can do. Make sure your furnace fan is on the highest possible setting. Most furnaces installed today will have a multi-speed, direct drive fan motor. Have your service contractor check to make sure that the highest speed is being used for air conditioning. If your fan motor has belts and pulleys, check with your contractor about installing a larger pulley. Adjust the balancing on your ductwork to force as much cool air upstairs as possible. If your ductwork is accessible from your basement, and has dampers installed in each of the supply air runs, make sure the dampers for the upper floor are fully open. You can also close any dampers for rooms on the first floor that do not get much use, or are very small. Some examples may be a powder room, formal living or dining room. You should keep the dampers fully open for the kitchen and the main living or family area. If the ductwork is not accessible, or doesn't have any dampers, don't despair. You can balance the air flow by opening and closing the dampers in the supply air registers. If you cannot get a register closed, we have been told that covering the register with a telephone book works well. Don't forget to re-balance the ductwork system when you switch over to heating. During the heating system you want most of the warm air delivered to the first floor, it will rise on its own to the second floor. Use fans to help move cooler air. Placing a large fan at the top of the stairway can help to draw the cooler air up. A ceiling fan installed on the second floor can also be a big improvement. Check the return air grills. Make sure they are clean. Consider installing "High Wall" return air grills on the second floor. High wall return air grills are installed near the ceiling, not near the floor. This enables the furnace to draw the warmest air from the top of the house back into the system. Your service contractor can give you more information and let you know if it is possible to install high wall grills on your system.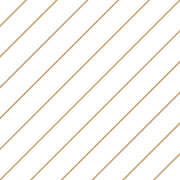 24/7 Emergency Service Having Trouble? We Can Help!