South Bend Water Heater Repair & Replacement
Serving The Michiana Region Since 1957
Your water heater is normally a quiet hero in your home. The plumbers at Great Lakes Heating & Air Conditioning are thoroughly trained to detect and resolve any issue that may arise with your water heater. Whether you require water heater repair or replacement in South Bend, you can count on us to deliver the highest caliber of professional service.
---
Call (574) 498-7556 or contact us online to schedule a free proposal on a replacement water heater.
---
A Solution for Every Water Heater Problem
Even the best quality water heaters are prone to problems and will eventually give out. Our expert plumbers are here to keep your water heater in the best possible condition for the longest period of time. We can help you overcome any type of water heater issue.
What Are the Most Common Water Heater Issues?
Three of the most common water heater repai we see include:
Buildup of Sediment
Your location will largely determine how much sediment flows in with your water and settles in the tank. Unfortunately, in our area, a lot of homeowners have hard water that carries a lot of sediment/minerals.
Signs that your water heater may be overburdened with sediment buildup include:
Popping noises
Slow warmup
And foul odors
This issue can result in reduced efficiency of your system and can even impact the taste and quality of your water. Our plumbers can resolve this problem by professionally flushing your water heater.
Incorrect Water Temperature
Everyone hates stepping into an icy shower. If there is no hot water flowing to your fixtures, your water heater's heating element probably needs to be repaired.
In some cases, it is simply a thermostat issue. Either way, our plumbers are here to help 24 hours a day, 7 days a week. Call us now and we'll restore your hot water supply in no time!
Leaks
Never underestimate the destructive powers of a leak! A tiny drip can eventually soak your floors, where it can't evaporate, and cause rot and mold. Sometimes leaks are a symptom of a much larger issue.
Since leaks don't go away on their own, it is a good idea to call for help as soon as possible. Our plumbers can determine whether your system can be repaired, such as if the leak is coming from the drain valve, or needs to be replaced, like when the leak is coming from the tank.
If you are experiencing another problem with your water heater that is not listed above, call us today and we will help you resolve it.
How Long Should Your Water Heater Last?
Water heaters are an essential appliance in most homes, providing hot water for various daily activities such as bathing, cooking, and cleaning. Like any other appliance, water heaters have a lifespan, and understanding how long a water heater should last is crucial for homeowners to plan for replacements and ensure an uninterrupted hot water supply.
The Average Lifespan of a Hot Water Heater
A tank-style water heater, also known as a conventional water heater or a traditional tank-style water heater, can last between 8 to 12 years, while tankless water heaters can last up to 20 years or more with proper maintenance. However, the actual lifespan of a water heater can vary depending on several factors.
Factors That Affect Water Heater Longevity
Type of Water Heater: Different types of water heaters have different lifespans. Tank-style water heaters typically have a shorter lifespan compared to tankless water heaters. Tankless water heaters do not store hot water and are less prone to rust and corrosion, which can extend their lifespan.
Water Quality: The quality of water in your area can significantly impact the lifespan of your water heater. Hard water, which contains high levels of minerals like calcium and magnesium, can cause sediment buildup inside the tank, reducing its efficiency and shortening its lifespan. Regular flushing and maintenance can help mitigate the impact of hard water.
Installation Quality: Proper installation is crucial for the longevity of a water heater. Poor installation, such as incorrect sizing, improper venting, or inadequate insulation, can lead to premature wear and tear, reducing the lifespan of the unit.
Usage Patterns: The frequency of use and demand for hot water can also affect the lifespan of a water heater. A water heater that is constantly running to meet high demands may wear out faster compared to a unit that is used sparingly. Additionally, extreme temperature fluctuations or prolonged periods of high water usage can also impact the unit's longevity.
Maintenance: Regular maintenance is essential to ensure efficient operation and extend the lifespan of a water heater. Neglecting maintenance tasks such as flushing the tank, checking the pressure relief valve, and inspecting the anode rod can lead to sediment buildup, corrosion, and other issues that can shorten the unit's lifespan.
Signs of a Failing Water Heater
There are several signs that may indicate a water heater is reaching the end of its lifespan or experiencing issues that require attention.
The most common signs your water heater is failing are:
Age: If your water heater is close to or beyond its expected lifespan, it may be time to start considering a replacement, even if it is not showing any obvious signs of failure.
Rusty or Discolored Water: If you notice rusty or discolored water coming from your taps or a metallic odor, it may indicate that your water heater is rusting on the inside and may be nearing the end of its lifespan.
Reduced Hot Water Supply: If you are experiencing a decrease in your hot water supply or are constantly running out of hot water, it may indicate that your water heater may need replacement.
Strange Noises: Water heaters can make noises due to sediment buildup or other issues. If you notice unusual noises such as popping, rumbling, or banging coming from your water heater, it may be a sign of sediment buildup or other internal issues that require attention.
Leaks or Drips: Leaking or dripping around the water heater tank or connections may indicate a failing water heater. It's important to address any leaks as soon as possible.
More Frequent Repairs: More frequent issues and repairs to your water heater could indicate that your hot water heater is nearing the end of its lifespan.
Installing High-Quality Water Heaters
At some point, your current water heater will be beyond repair and will need to be replaced. When that time comes, our team of experienced plumbers can help you find and install a new water heater that is right for your needs and budget.
We will ensure that your new unit is powerful enough to meet your hot water needs and is properly set up to function efficiently for years to come.
Can I Install a Water Heater Myself?
Although it is possible to install a water heater yourself, we highly recommend that you use the services of a qualified professional for the installation process. Professional plumbers have the experience and know-how to ensure that your water heater is installed correctly and safely.
The plumbers at Great Lakes Heating And Air Conditioning will also be able to provide advice on the best type of water heater for your needs. If you decide to install a water heater yourself, make sure that you follow all safety protocols and read up on any local codes or regulations before doing so.
In addition, be aware that installing a water heater can require complicated electrical work, which may be best left to a professional. Ultimately, the decision lies with you as to whether or not to install your own water heater; just remember that in most cases, it is best to leave this task for a qualified professional.
Why Choose Us for Water Heater Services?
If you're like most of the community, you want to feel comfortable around your water heater repair contractor. Great Lakes Heating & Air Conditioning is well trusted around the Michiana area for many reasons.
Our customers keep coming back to us for water heater services because we are:
Bonded, licensed, and insured
A family founded and operated company since 1957
Courteous and friendly
Committed to customer satisfaction
Available as advertised, 24/7
---
We hope to hear from you soon so we can take care of all your South Bend water heater repair and replacement needs! Call Great Lakes Heating & Air Conditioning at (574) 498-7556 now.
---
We're a Part of Your Community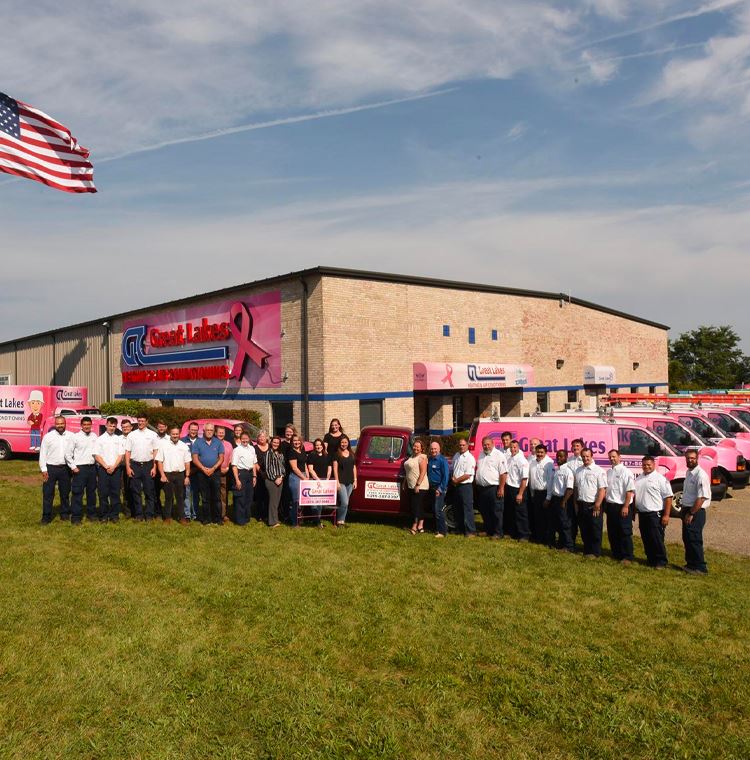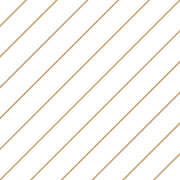 Serving Michiana With Traditional Values
Honesty & Honor Code Ensures Safe & Worry-Free Environment

Free Estimates, Upfront Pricing & Deals

24/7 Emergency Availability for Your Convenience

Factory-Trained NATE Certified Techs

Family Owned and Locally Operated Since 1957
Tips From Our Expert Team
How much is a new furnace or Air Conditioner?

Every home is different and our systems are custom designed to match your home. Sounds expensive, right? Well with our years of experience and efficiency combined with our massive buying power we are able to provide you with a true custom system at a cookie cutter price. Is a new system cheap? Not when compared to say a blanket to keep warm but for what we provide we believe we are not only the best but also the cheapest in town! You will find our customers agree. 

Check out our reviews here.

What sets you apart and why should we choose you over a "comparable" competitor?

While there are many reasons you should choose Great Lakes, we believe the best way to sum that up is with an honest challenge- Call our office and see if you can get the home phone number for our owner. Then call our competitors and do the same. You will find our entire team from the owner down are here to serve you and are dedicated to ensure your happiness!

We are having trouble getting cool air upstairs in our two story home, what can I do to make the upstairs more comfortable?

A comfortable main floor and a warm second floor is a common complaint with central air conditioning systems. This temperature variation is caused by the fact that cool air is heavy. Heavy air requires more effort to move, especially upwards. Your furnace fan has to work much harder to get the air up two stories. Additionally, cool air, unlike warm air, tends to fall, so that once you actually manage to get the air upstairs, it will naturally fall back to the first floor. Don't despair, there are some things that you can do. Make sure your furnace fan is on the highest possible setting. Most furnaces installed today will have a multi-speed, direct drive fan motor. Have your service contractor check to make sure that the highest speed is being used for air conditioning. If your fan motor has belts and pulleys, check with your contractor about installing a larger pulley. Adjust the balancing on your ductwork to force as much cool air upstairs as possible. If your ductwork is accessible from your basement, and has dampers installed in each of the supply air runs, make sure the dampers for the upper floor are fully open. You can also close any dampers for rooms on the first floor that do not get much use, or are very small. Some examples may be a powder room, formal living or dining room. You should keep the dampers fully open for the kitchen and the main living or family area. If the ductwork is not accessible, or doesn't have any dampers, don't despair. You can balance the air flow by opening and closing the dampers in the supply air registers. If you cannot get a register closed, we have been told that covering the register with a telephone book works well. Don't forget to re-balance the ductwork system when you switch over to heating. During the heating system you want most of the warm air delivered to the first floor, it will rise on its own to the second floor. Use fans to help move cooler air. Placing a large fan at the top of the stairway can help to draw the cooler air up. A ceiling fan installed on the second floor can also be a big improvement. Check the return air grills. Make sure they are clean. Consider installing "High Wall" return air grills on the second floor. High wall return air grills are installed near the ceiling, not near the floor. This enables the furnace to draw the warmest air from the top of the house back into the system. Your service contractor can give you more information and let you know if it is possible to install high wall grills on your system.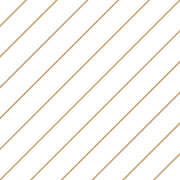 24/7 Emergency Service Having Trouble? We Can Help!